Satisfy your dark chocolate addiction and save a life with RESCUE CHOCOLATE!
Chocolate with a mission! Rescue Chocolate provides some of the best dark chocolate you will ever eat.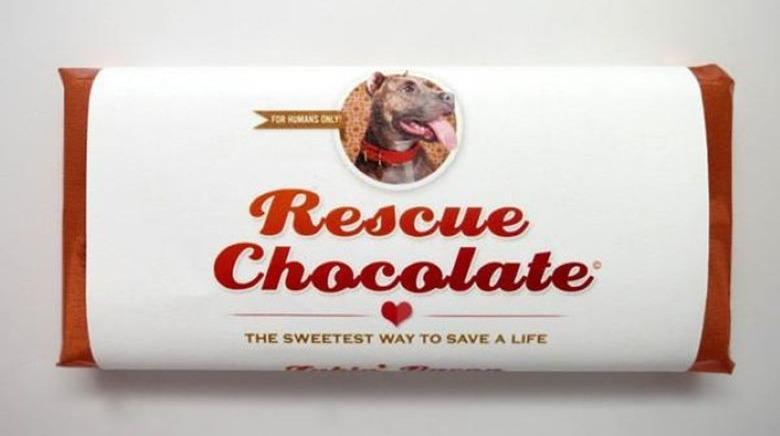 Rescue Chocolate  bars contain quality dark chocolate with 70% cocoa content to ensure the richest, dark chocolate flavor. Formulated from the finest, organic ingredients (cocoa butter, pure cane sugar, vanilla to name a few), each bar packs a powerful flavor profile guaranteed to supply chocolate enjoyment. Did you know that dark chocolate is very nutritious and rich in fiber, iron, magnesium, and other minerals? Dark Chocolate is also loaded with various organic compounds that function as antioxidants. It really is good for you! Also, 100% of the net proceeds from every sale is donated to animal rescue facilities around the country.
Unique names were formulated to broaden public animal awareness.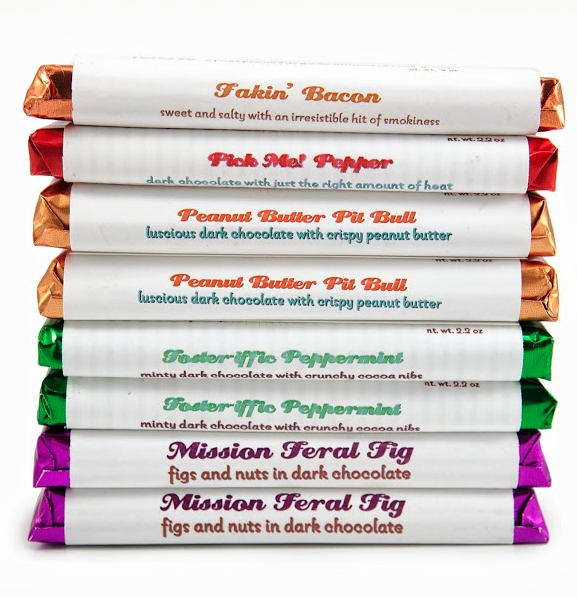 There are a variety of flavors. Peanut Butter Pit Bull has a crispy peanut butter center and delectable creamy chocolate coating. The name created to counteract the negative public image of pit bulls. Every bite will cause a chocolate addiction. Foster-iffic Peppermint is dark chocolate with peppermint. The peppermint taste is subtle and not overpowering, reminiscent of a fine chocolate treat! This name hints at the need for foster care for animals as they await their forever homes. Rescue Chocolate is 100% vegan and organic.
Order the collection to experience all of the amazing flavors!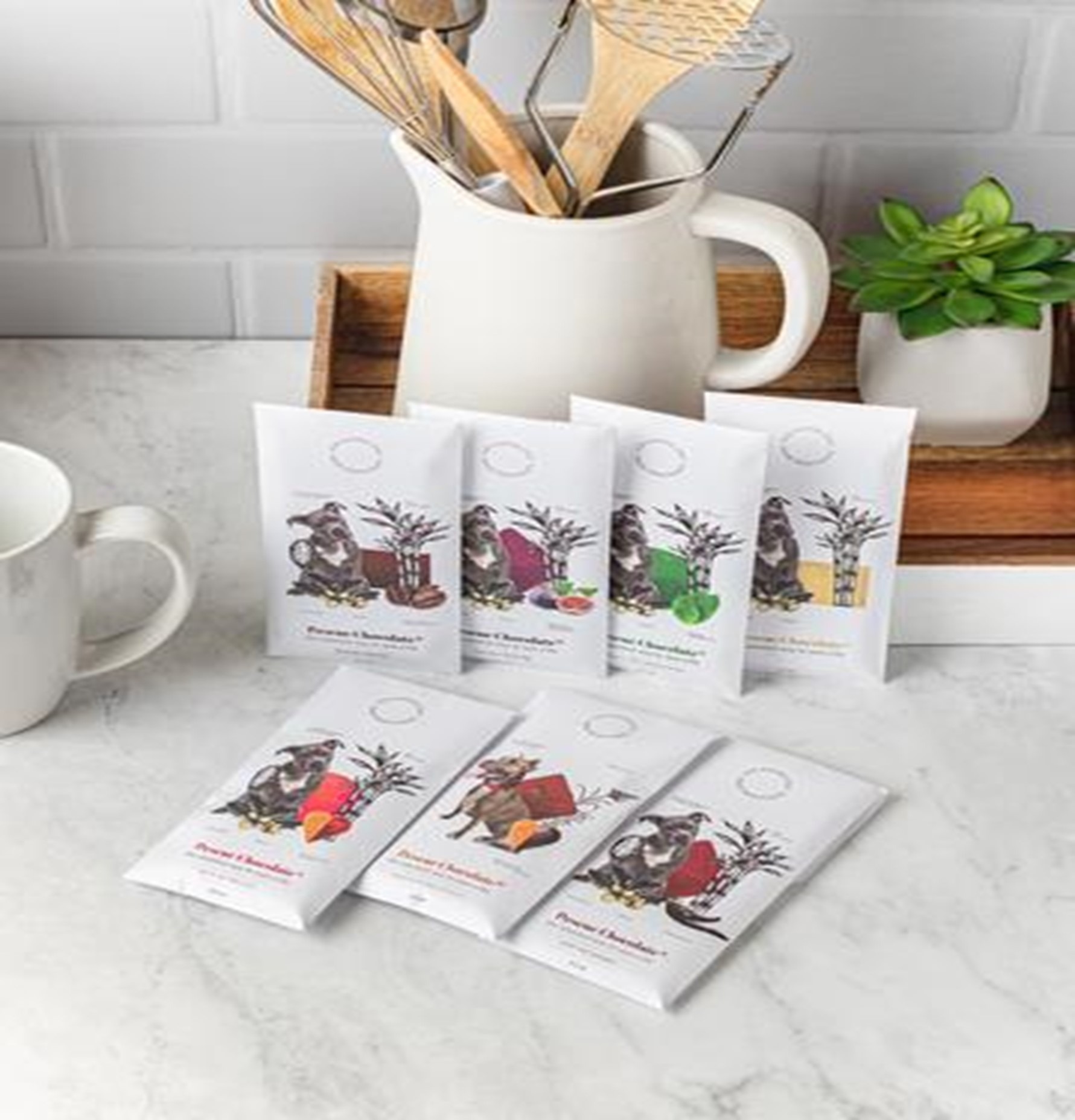 Order the One-Of-Everything Collection
Order The One-Of-Everything Collection to try each of the terrific flavors. The Collection contains one of each of the fantastic in-stock bars. Please note this list may change based on current stock. Heart Flutter Almond Butter, Peanut Butter Pit Bull, Forever Mocha, Foster-iffic Peppermint, the Fix, Up & Up PBJ Pup, Mission Feral Fig, and Pick Me! Pepper makes up the latest collection. The Collection is a wonderful way to try them all to determine your favorites!
If you want to try a smaller collection, there is the Dreamy-Creamy collection which has 3 Up & UP PBJ Pup and 3 Peanut Butter Pit Bull bars.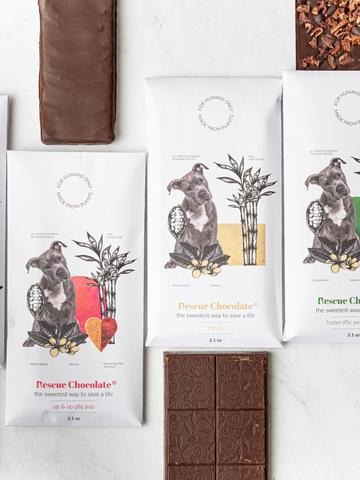 Order the Dreamy-Creamy Collection!
3 Up & UP PBJ Pup is a crispy peanut praline (roasted peanuts, organic sugar) with raspberry puree, dark chocolate, and toasted rice. Peanut Pit Bull is delicious chocolate with delectable peanut butter center with a toasted rice punch.
Gift collections are also available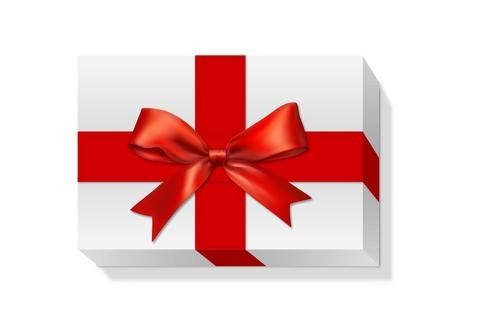 Each ribbon tied box or bag holds various sample collections of the fabulous, delectable chocolate treats. These make great host, birthday, or any occasion gifts. Of course, if you just want one-of-a-kind bars, single flavor bars are available in quantities of 6 or 12.  These are the same great chocolate bars that are part of the Everything collection.
The Rescue Chocolate story is a mission to give back, save the homeless animals, and increase public awareness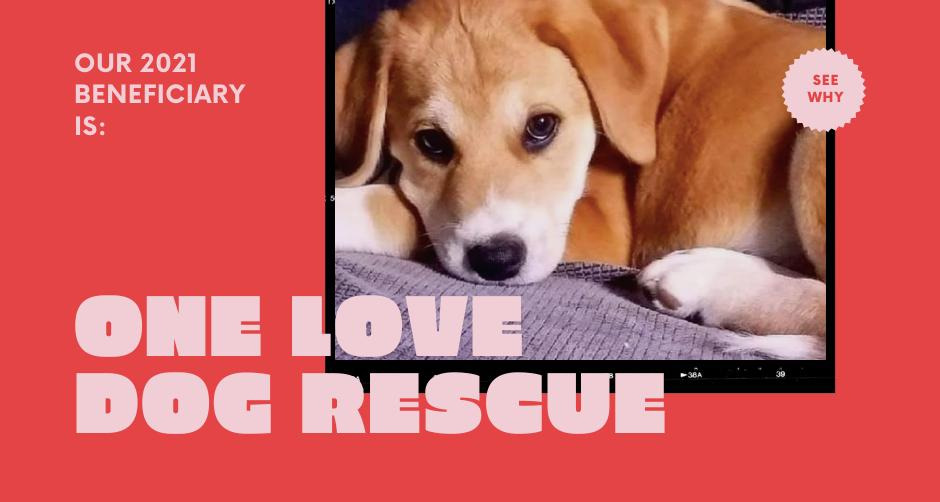 Rescue Chocolate was established in 2010 by Sarah Gross Feoli who saw a way to indulge her love of chocolate and help raise awareness on the growing animal homeless population. Headquartered in Brooklyn, New York, 100% of the net profits from each purchase are donated to rescue organizations all over the country.   
The idea came to her one day as she was walking her rescue dog and had just finished munching on a dark chocolate bar. "Why not marry the two ideas!" Sarah at the time was employed part-time by another chocolate company, having developed a best-selling flavor there, she was remarkably familiar with the intricacies of chocolate candy development. Sarah Feoli collaborated with executive chef Jean Francois Bonnet (Tumbador chocolate factory) to create the unique and extraordinary flavors of chocolate bars that everyone would enjoy.
The goal was to create wonderful treats with amazing names in order to increase public awareness of the animal homeless population. Different animal rescue facilities are supported each month by the net proceeds. This mission continues to surpass goals every year since its inception. Rescue Chocolate has donated to and helped over 700 animal rescue facilities!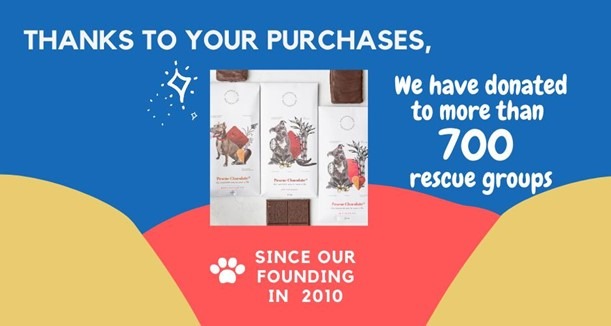 Order from the Rescue Chocolate website